International Company Presence
Over the last 15 years, the global investment in North Carolina's Southeast has grown significantly. Dozens of international companies have chosen to do business or develop locations in North Carolina's Southeast, which has driven foreign direct investment in the region. Today, more than 60 international companies call North Carolina's Southeast home. Our multi-modal transportation network, highly skilled workforce, and direct access to Foreign Trade Zones 214 and 93 give North Carolina's Southeast distinct international trade advantages.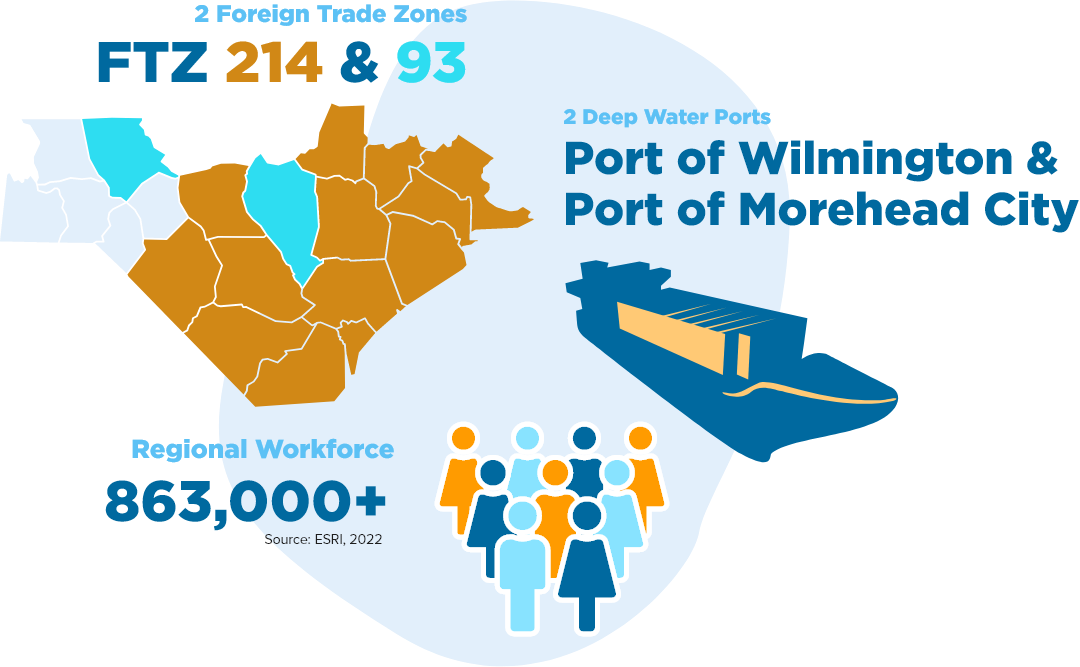 Foreign Trade Zones 214 & 93 cover a portion of NC Southeast's member counties. An FTZ is a secured, neutral area outside of U.S. Customs territory. Items imported into an FTZ are exempt from duties and excise taxes. Merchandise may be manipulated, used in manufacturing, inspected, combined, displayed for sale, or re-exported without payment of duty. Customs duties and excise taxes are only applied on the final product if/when the product is imported into the U.S.
---
Existing Global Companies by Country
India
Japan
Germany
England
Ireland
Switzerland
Austria
Canada
Mexico
Sweden
China
Italy
Netherlands
Australia
Belgium
Bermuda
Colombia
France
Greece
Luxembourg
New Zealand
Scotland
Taiwan
Turkey
---
Existing Global Investors